Cowes Classic 2018 Power Boat Race
25 - 26 August 2018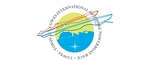 The British Powerboat Racing Club are pleased to announce the date of the Cowes Classic 2018. This will be the 58th year that powerboats have raced from Cowes on this 200 mile course, one of powerboating's toughest challenges.
Saturday 25th August – Sunday 26th August (race day) 2018 (UK Bank Holiday Weekend).
The Cowes Torquay Cowes will be UIM International Ordinary status for Marathon classes and will run under the same format as 2017.
Last updated 1:41pm on 17 April 2018